Proofreading & Copy Editing
proof‧read - v. - read (printer's proofs or other written or printed material) and mark any errors
Technically, proofreading and copy editing are different processes, but nowadays they seem to be 'merging' into one service.
We do a basic edit and proofread in one go (called a proof edit, or author edit) to try and keep the time involved and the cost as low as possible for the client. This gives, in effect, substantially more than just a copy edit but not as much as a substantive edit.
Unfortunately, in independent publishing, cost restraints mean a true substantive edit is not often possible these days. An extra proofread is necessary, especially after the author has made corrections, although it can be minimal if Track Changes are used correctly, and again when the book has been laid up for print. Then a third check on the printed proof copy. All these steps are also vital if you want to produce an ebook.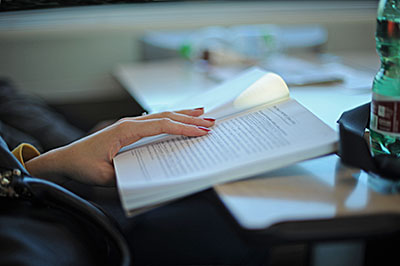 So we are checking for:
Spelling and grammar
Punctuation
Omissions
Language
Logical structure
Consistency and style
Layout
Illustrations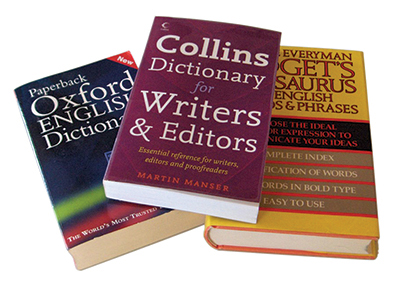 Types of Work
All books
Manuals and instruction books
Manuscripts
Family histories
Academic theses
CVs and résumés
Business plans
Reports
Press releases
Slideshow presentations
---
Book Editing
ed‧it - v. - prepare (written material) for publication by correcting, condensing or improving it
AM Publishing New Zealand offers a book editing service for authors.
The purpose of editing is to correct and improve a manuscript - without ruining the author's voice - by appraising the substance of the writing, that is, content, language and structure.
Many new writers assume they can just do one 'draft' then put it to an editor who will miraculously 'fix' it all. This isn't the case. You need to do several drafts and check every aspect yourself - including spelling, punctuation and grammar - and get your manuscript the best you can and not just expect your editor to do all that.
An editor is there to refine your work, not to fix basic errors. It will save you money as well if the editor has less to do.
Book editing is not the same as manuscript assessment, which is often required before it reaches an editor. We will advise you if we feel your work could benefit from this and help you find someone suitable.
An assessor and/or sometimes a substantive editor, will check things such as: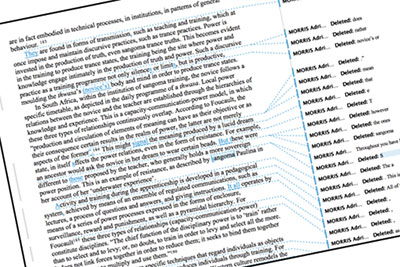 Is the opening powerful and gripping?
Is there sufficient dialogue and is it engaging?
Is the narrative voice correct throughout?
Is the plot well developed, logical and ordered?
Are the characters well developed and believable?
Are there sections which need reducing or cutting?
Is there good use of English?
Is the basic writing good quality - including basic grammar, punctuation and spelling?
A good editor will also take into account the clarity of the language, vocabulary, author's style, conciseness of writing, appropriateness of the language, and so on.
There are often several stages in editing, and cost depends largely on the quality of the writing and the length of the manuscript.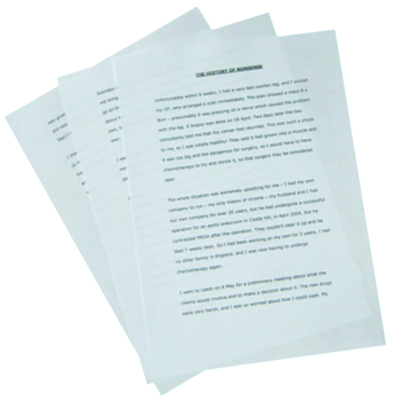 "Substitute 'damn' every time you're inclined to write 'very'; your editor will delete it and the writing will be just as it should be."